With extreme heat increasing risk of preterm birth by 16%, HIGH Horizons is taking action.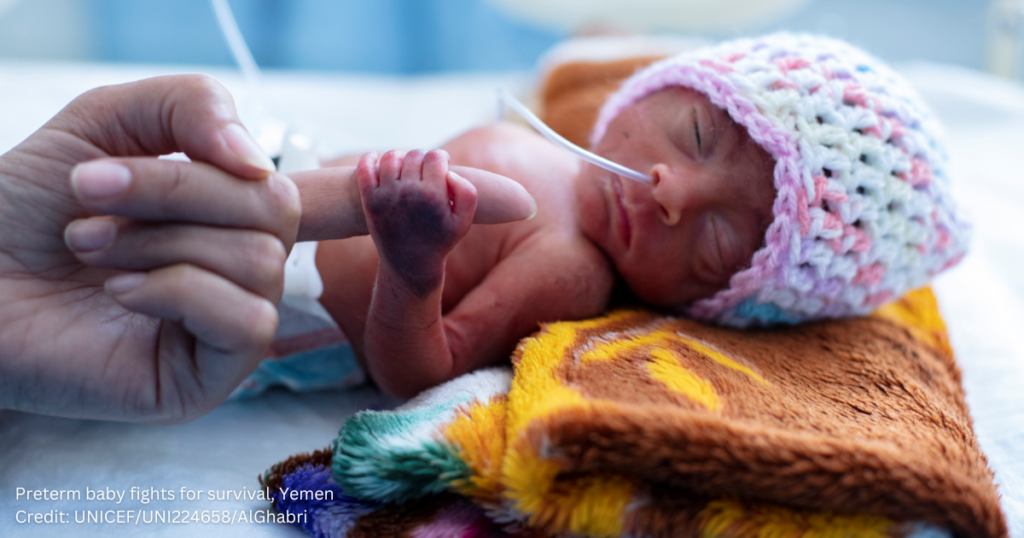 The 'Born Too Soon' report is calling for global action to prevent preterm births, including facing new and intensified challenges such as climate change.
Startling statistics in the report highlight that 1 in 10 babies are born prematurely worldwide and rates have stagnated in the past decade, and are even increasing in some places. Contributing to this is the imminent threat of climate change – the report indicates that extreme heat exposure increases the risk of preterm birth by 16%.
Preterm birth is no trivial matter. In 2020, almost 1 million newborns died due to complications of preterm birth. Those that survive face an increased risk of disabilities such as epilepsy, learning disabilities, and cardiovascular conditions, which have lifelong impacts on them and their families.
Looking at emerging threats, the report identifies the "four Cs": conflict, climate change, COVID-19 and the cost-of-living-crisis. Where health systems are already weak, these challenges present life-or-death situations for those who are extremely vulnerable. For example, extreme heat, which is increasingly frequent and widespread in many countries, is associated with adverse birth outcomes, including preterm birth and stillbirth.
The intersection of extreme-heat with inequities in quality and coverage of health services also impacts on the management of preterm birth. As temperatures continue to climb, areas with insufficient infrastructure and processes to manage heat will see increased staff absence and reduced motivation of staff members, exacerbating the problem, along with possible decreased care-seeking by pregnant women. Without action, there could be a loss of high-quality health services provision and use that are essential for preventing and managing preterm birth.
Despite this, maternal newborn health is under-represented in climate policy documentation. An analysis of 50 national and international climate policy documents showed that only 12% referred to maternal health. Sadly, maternal, newborn and child health has very little visibility in the climate action agenda. If progress on Maternal Newborn and Child Health (MNCH) is to be protected and maintained, this urgently needs to shift.
Dr Anshu Banerjee from WHO said, "Despite a growing body of evidence that links climate change with adverse outcomes for maternal, newborn and child health health (MNCH), this important body of work remains underappreciated and under-resourced. We are pleased to see climate change called out as one of the four-C's in the Born Too Soon report as an important step in shifting the narrative. Under HIGH Horizons, WHO is leading work to identify indicators to measure the impact of extreme heat on MNCH. This will help countries to monitor progress and identify sustainable solutions and policy recommendations to prevent adverse outcomes such as preterm birth."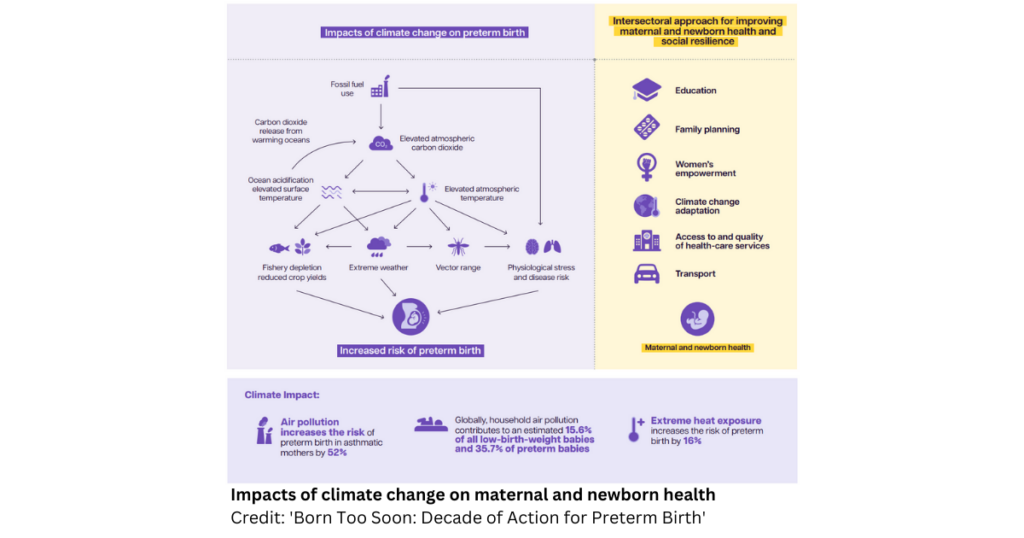 Tackling the challenges presented by extreme heat requires a multifaceted approach and innovation through multi-country learning as recognised in the report and reflected in the approach of HIGH Horizons. HIGH Horizons is a four year project with 11 international partners and targets research and action to address the impact of extreme heat on key vulnerable groups: pregnant and postpartum women, newborns and children, and health workers. It is funded under the European Union's Horizon Research and Innovation programme and the UKRI Innovation Programme.
Professor Joy Lawn, said, "152 million babies were born too soon in the last decade. It's a threat to health progress in every country with no region making progress in reducing preterm rates. New threats like climate change are looming, with proven impact on pregnant women and their babies. Multi-country partnerships like HIGH Horizons are crucial in working to measure and mitigate the impact of extreme heat, and can play a vital role in changing progress over the next decade"
The regions of focus for HIGH Horizons are Europe and sub-Saharan Africa, but the researchers involved hope to raise visibility of this work and generate road-maps for evidence-based, sustainable, and low-cost technology options that can be adapted for many different settings to reduce the impacts of extreme heat on mothers and their children.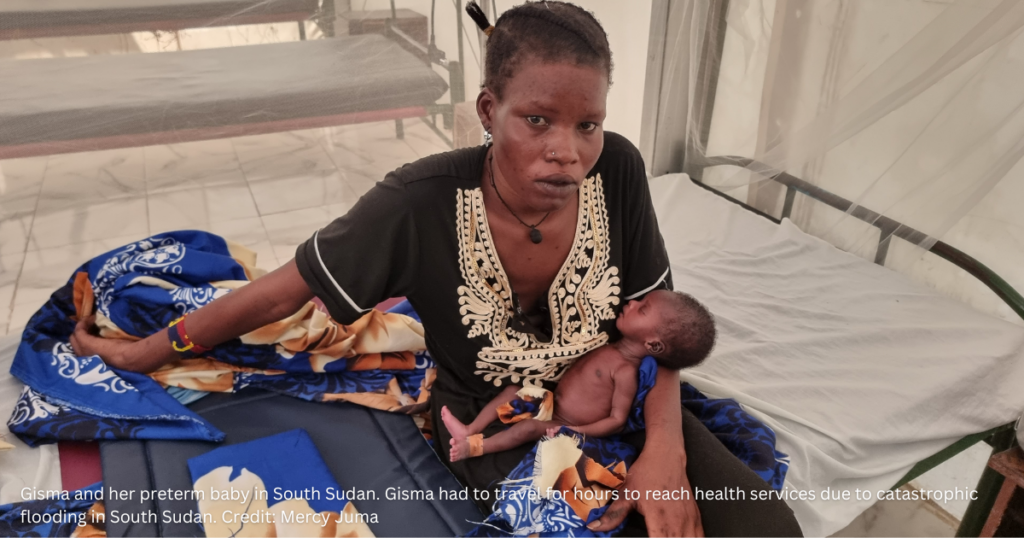 Professor Stanley Luchters is the Executive Director at the Centre for Sexual Health and HIV AIDS Research (CeSHHAR) based in Zimbabwe and Scientific Coordinator for HIGH Horizons, "The Born Too Soon report highlights the urgent need to address the lack of progress regarding preterm births in the last decade. Climate change, and especially higher ambient temperatures, is a clear evidence-based threat that will have increasing adverse health impacts, including on preterm births. Vulnerable groups such as pregnant and postpartum women and their babies, and health care workers require effective and feasible solution to protect themselves from extreme heat. Our multi-country, multidisciplinary efforts are vital to tackle this threat and aim to provide sustainable solutions for current and future generations" , he said.
Learn more about born too soon here: https://www.borntoosoonaction.org/